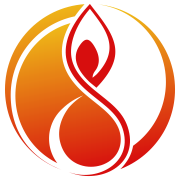 Jeff Lichty (see post titled 'Seminal Moments') has started up a Morning Mysore Program in Calgary. It is the Real Deal. If you are in the area be sure to check it out. It could just change your life.

I'm not sure if I'm Alberta Orthotic and Prosthetic Centre's most or least favourite client, and I think it probably depends on the day. However, I'm confident that I'm one of their most challenging clients. If I had a dollar for every time Jon, the owner, said "You broke what!?", which is often followed by "How did you do That?", well, I'd need less support from the CHAMP program. I could equally not do all that I do without the services of Jon and Michelle and there very talented and dedicated team of orthotists and prosthetists.

The War Amps CHAMP Program
I wouldn't be able to do all that I do without at least two high-functioning prosthetics, and a variety of feet. Prior to moving to Australia, I would not have been able to finance my prosthetics without the support of The War Amp's CHAMP program. They helped to keep me in legs for over 20 years and I am enormously grateful for their support.